Pepper finished her Grand Champion title on 6-10-11 going BOS at a supported entry for a 5 point major. I counted wrong and thought she finished on 6-11-11 going select for another 5 point major. She is my first Grand champion and was always handled by me. She finished with 4 majors and some singles limited showing and had a litter of 11 pups 4 months ago.

Brought out for the GSPC of CA on Oct.19 2013 after not being shown since April 2012 Pepper goes Select bitch out of a BIG Best of breed class! And her Mama Scout was AWARD OF MERIT from the veteran class under breeder judge Suzanne Dillin!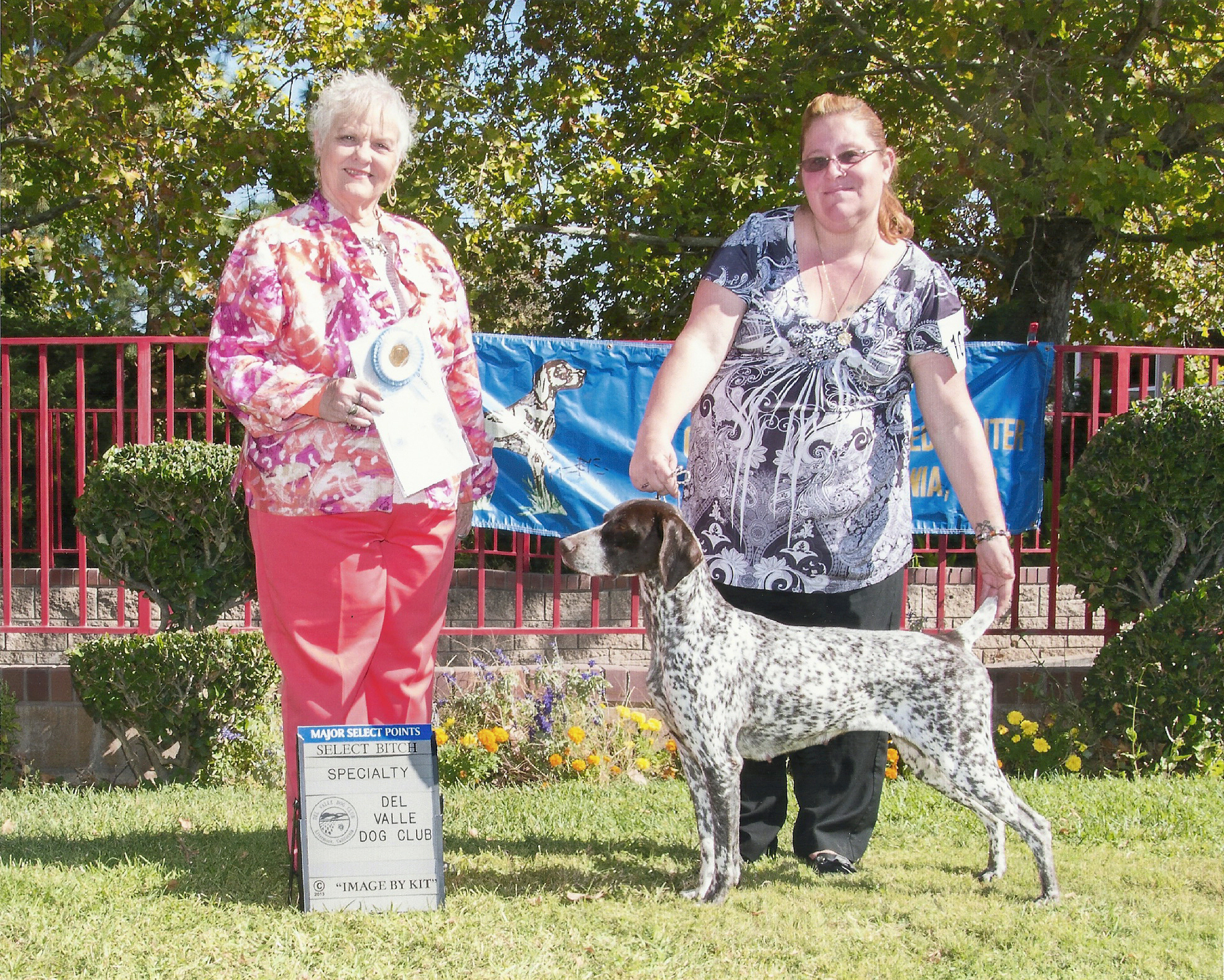 Puppies due May 17, 2015.



Multiple BOB & Best in Sweeps winner .......
Grand Champion Lahrheim's Talk It Up "Pepper" 
By Ch.Sunset ridge Stars n Stripes x Ch.Lahrheim's Unsolved Mystery JH

OFA Fair, CERF, Cardiac normal, CD clear



 
CHIC # 65665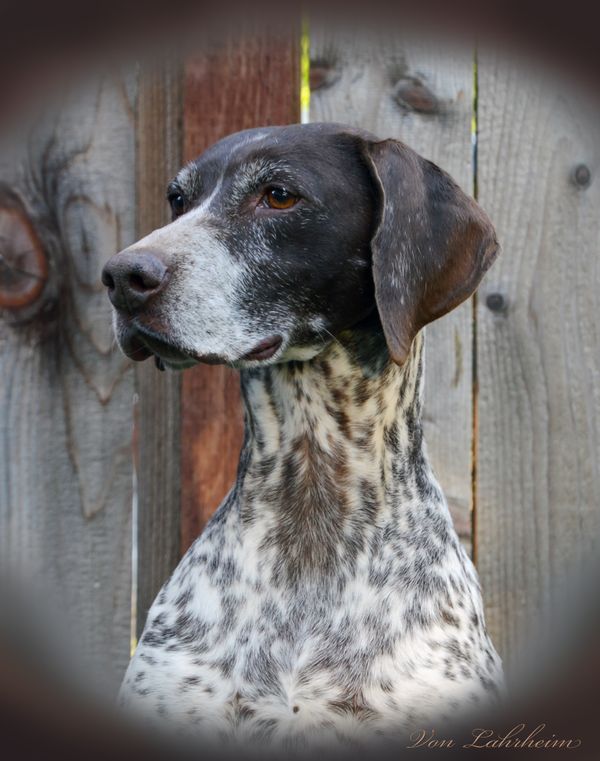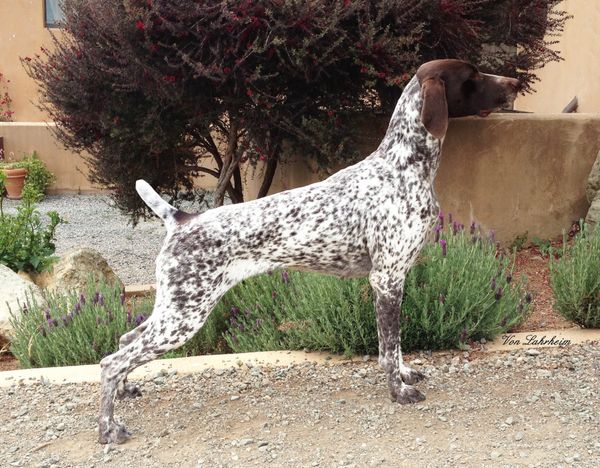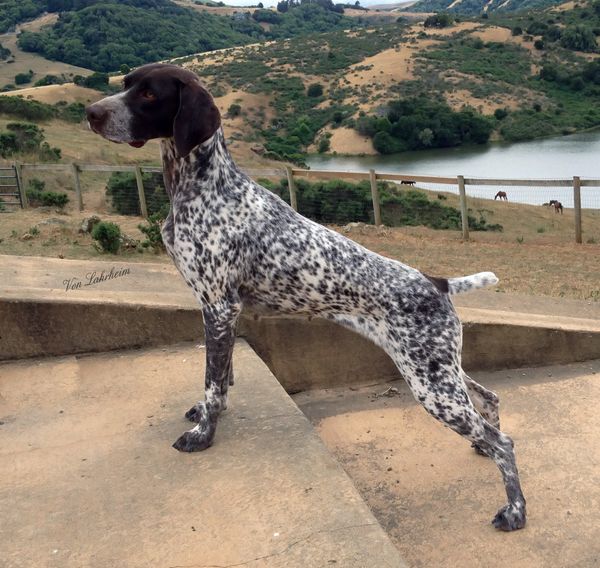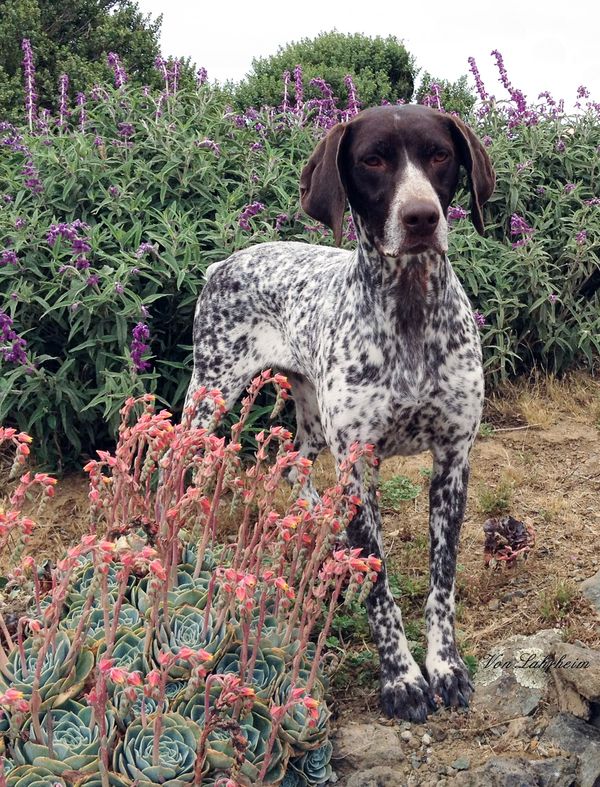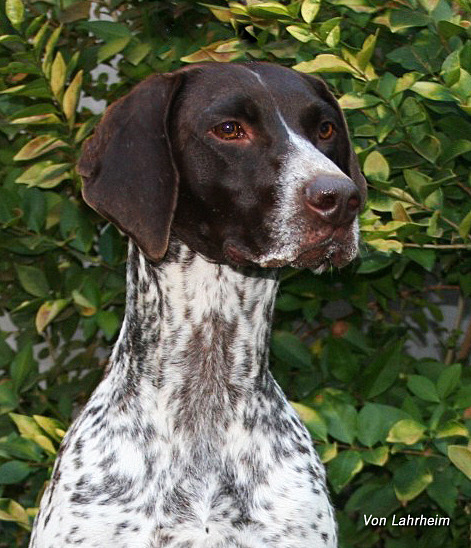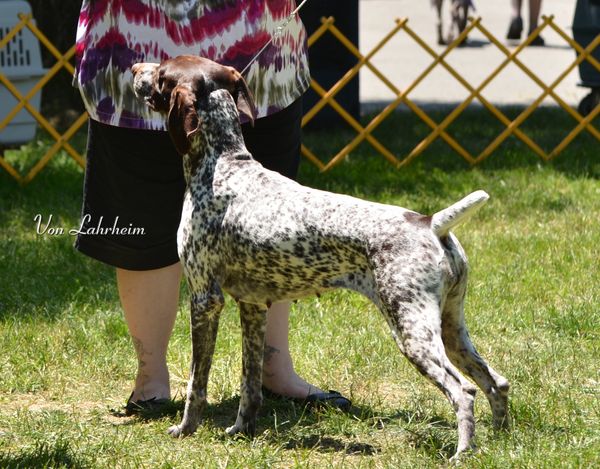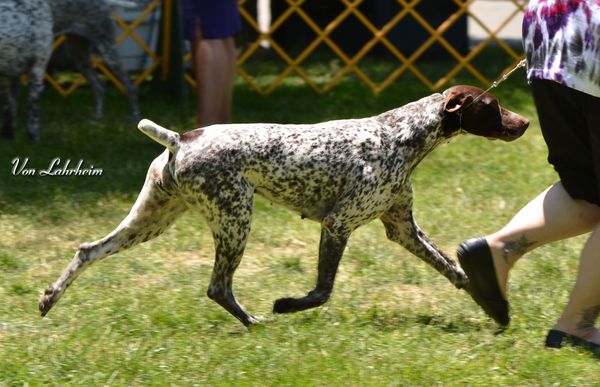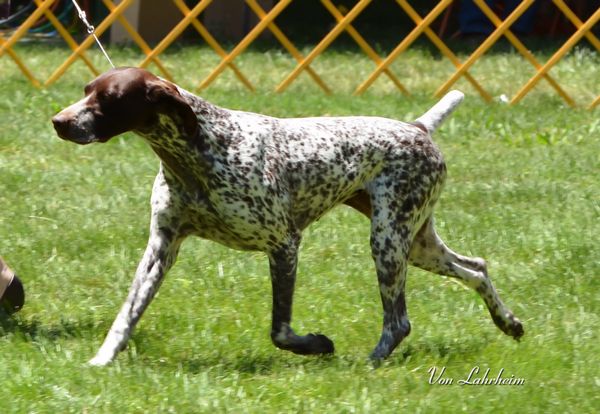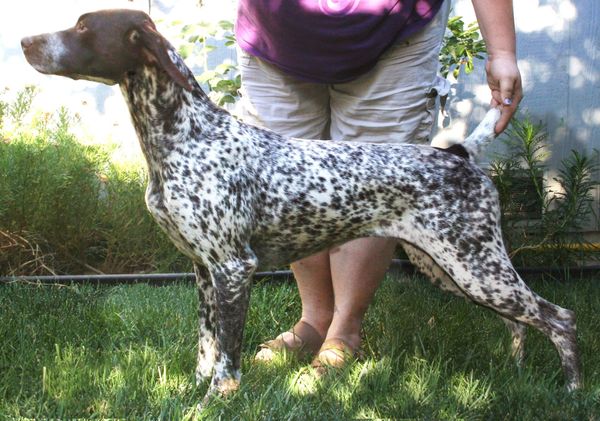 7/24/10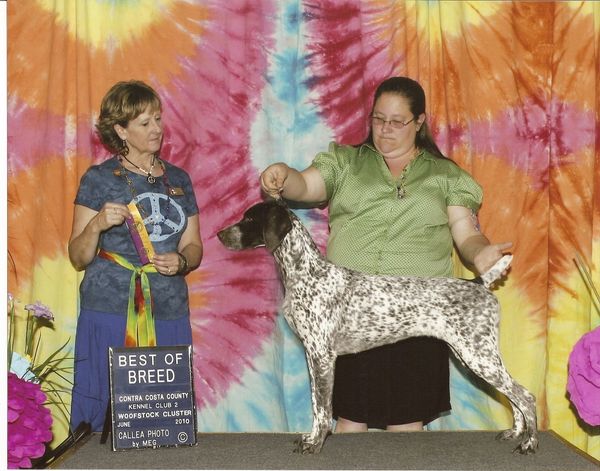 BOB over 5 bitch specials owner/breeder handled 2nd day shown in a year.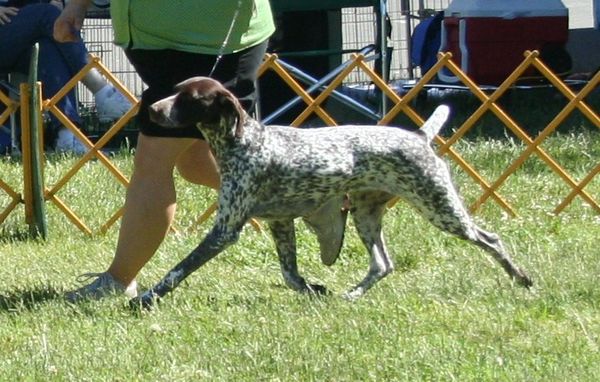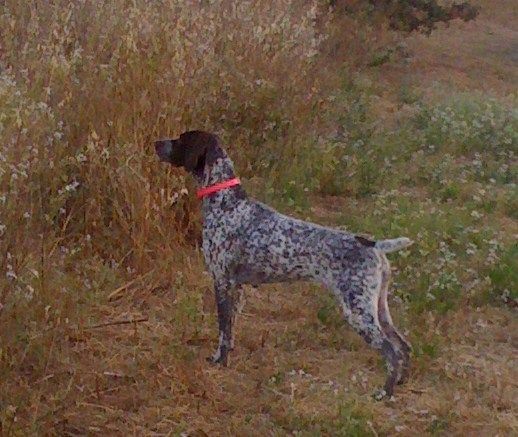 CH Marilees Benzon of Oak Leaf

CH Wyndbourne's Bustin Loose

CH Marilee's Brenna Von Jango

CH Jimandee's Silver Bullet

Khrispats Sahara of Marilee JH

CH Marilee's Czar von Jango

CH Marilee's Ziel v. Jango

CH Marilee's Jessie of Frandee

CH Khrispat's Mojave Valley

CH Jimandee's Silver Bullet

CH Placer C'Ntry Thunder And Light'n

CH V D Nacht Plcer Cntry Sigfried

CH Placer Country Luna Ticked

CH Placer C'ntry White Lightning

CH Placer Country Moonshadow
You are visitor number: 57601
You are visitor number: 57609