Lahrheim's California Girl at Jaegersmann
by Ch.Lahrheim's Tru Navy Blues x Ch.Refleksion's Riddles in The Dark 



Pip is living in Long Island, NY with co owner Maryann Koropecky. She will be shown there. So look for her at East Coast shows!
She will also be in the field with friend John Marinos.
Maryann said she was exactly what she had been looking for. :)

Show news!
WB for 2 points 4/23/16
At the 2016 GSPCA national Pip goes 1st in a huge line up in 6-9 class owner handled!! And 4th in another huge 6-9 sweeps class!!
havent updated in awhile. 
Pip went BOB over specials for a major.  
Early 2018 Pip wins WB over 24 bitches for a 5 point major and finishes!!!!And then goes back in and wins BOW!!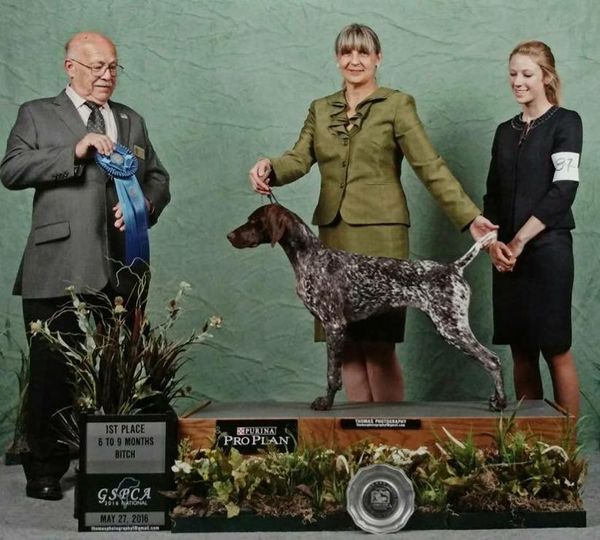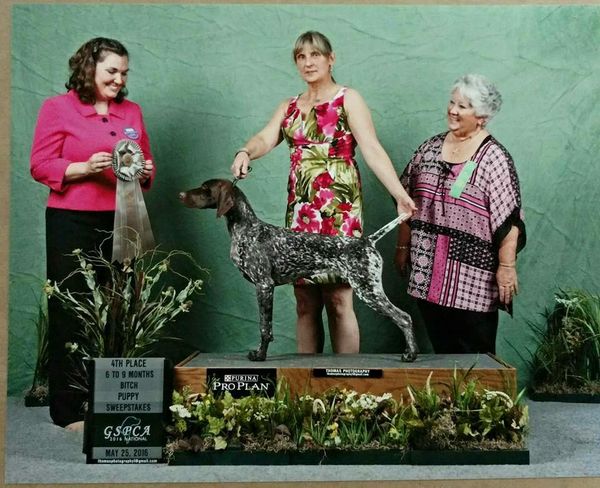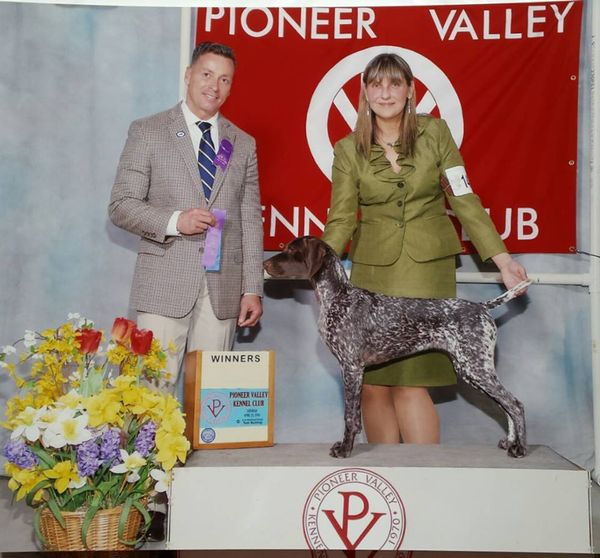 From 6-9 class first show!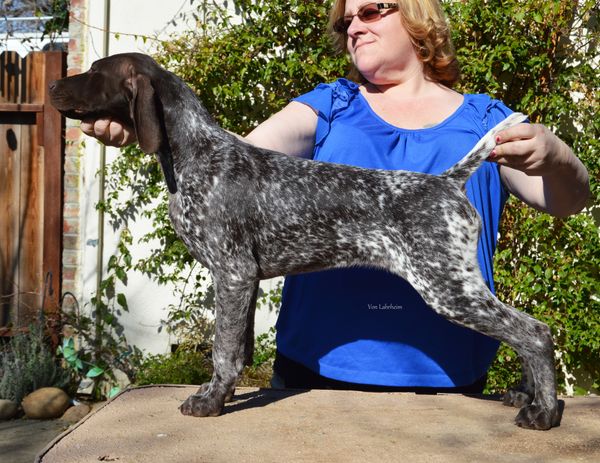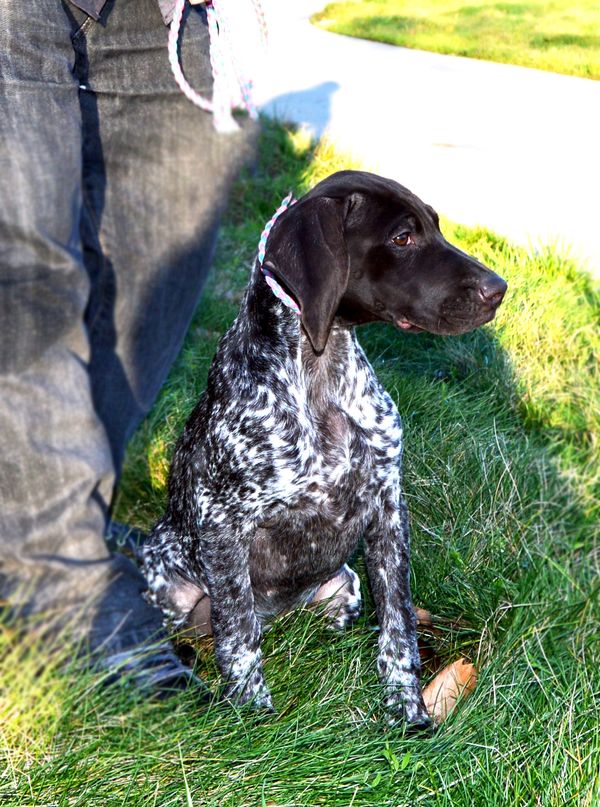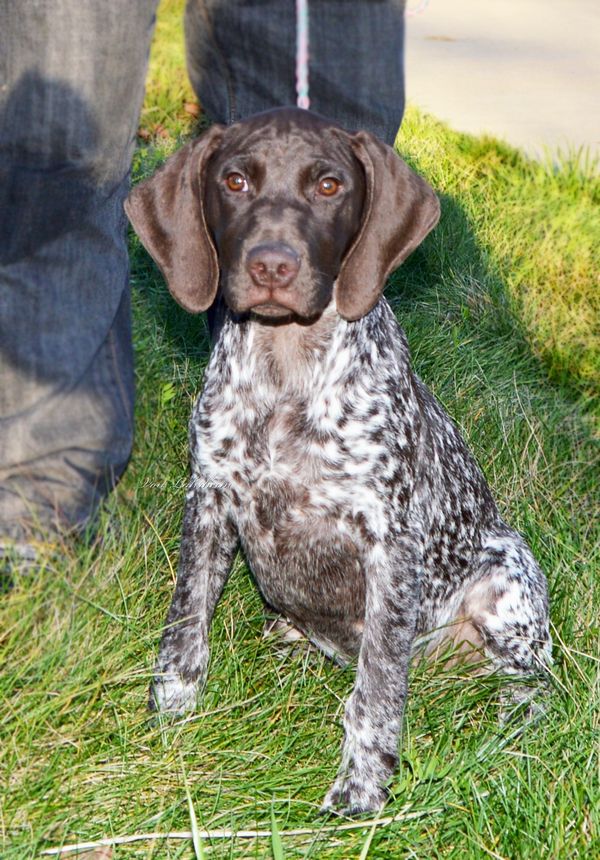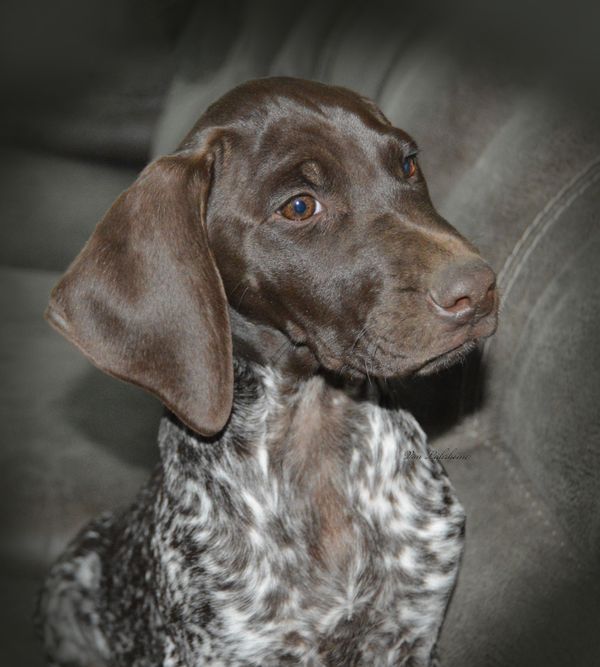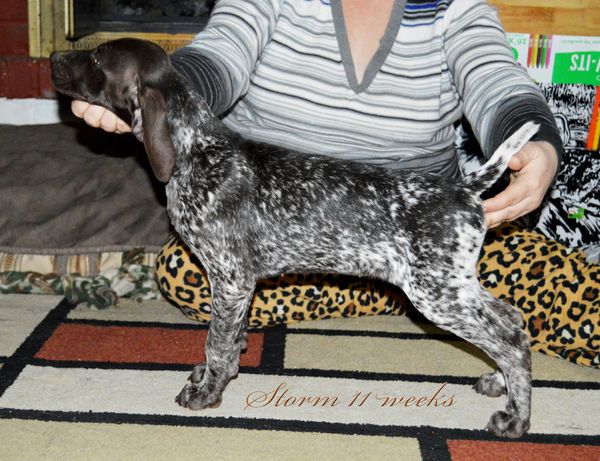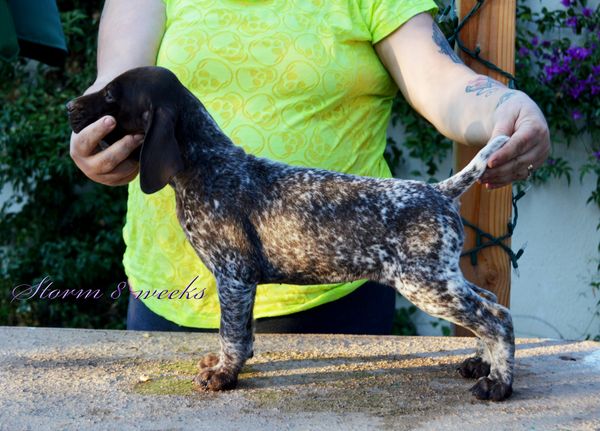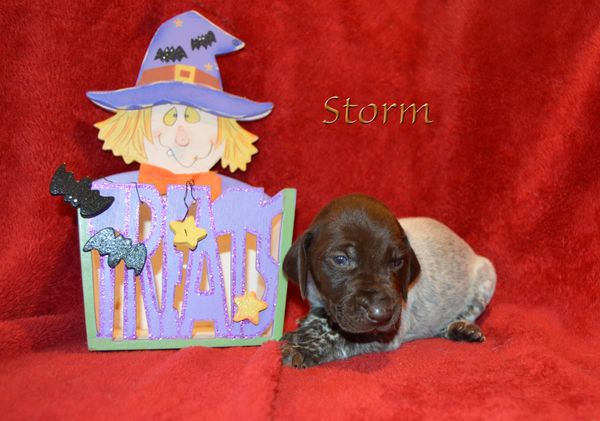 Aus CH Trupoint Fourty Four Magnum

Aus CH Trupoint Simply Sophie

Ch VJK Point Made For Khrispats

CH Imagine's Heir Apparent JH

CH Khrispat's Megan A Point

Khrispats Sahara of Marilee JH

GCH V.D. Nacht Causin' A Classic Refleksion

NSC CH Seven Hills Premiere Causin' A Repeat

BISS/BIS CH Sonnenschein's Causin' A Spectacle JH

CH Ehrenvogel Daring Diana

CH V.D. Nacht's Classic Beaujolais, JH CGC

CH Buck Hollow's Mountaineer JH

CH Estate's Grand Cru v.d. Nacht SH RN

CH Briarwood Edelmarke V Reflection

Am Intl CH Edelmarke Wildbird Warrior JH CGC

Am Intl BISS CH GDR No-Mars Lakota Warrior JH CGC

Winter Creek's Mischief Molly

CH Berihill Mystic Crystal

Keenose Berihill Brightridge