Champion Lahrheim's Rock'N The USA


By Lahrheim's Tru Navy Blues x Lahrheim's Party In The USA




UPDATE!

 

Benson finished at the Ventura shows on 1/19/13 at 10 months old!!! He finished with 4 majors in 4 months!



At the GSPC of Reno back to back specialty, Benson goes WD for a 5 point major and then gets an AOM over some nice specials under breeder judge Dan Mack. At the 2nd show he was BOS in sweeps, the next day at the supported entry he wins his sweeps class of 5 dogs. All handled by me. :)
Benson recieved back to back majors at the Antelope Valley KC, at 8 months he has 3 majors!! Another major!
"Benson" is living down south with his brother Lugar, He is co owned with me and his owner George Carter. Handled by Sue Richards.
Benson is very easy going and has a great temperament.
The boys hunt with their owner and were trained by Larry Lowell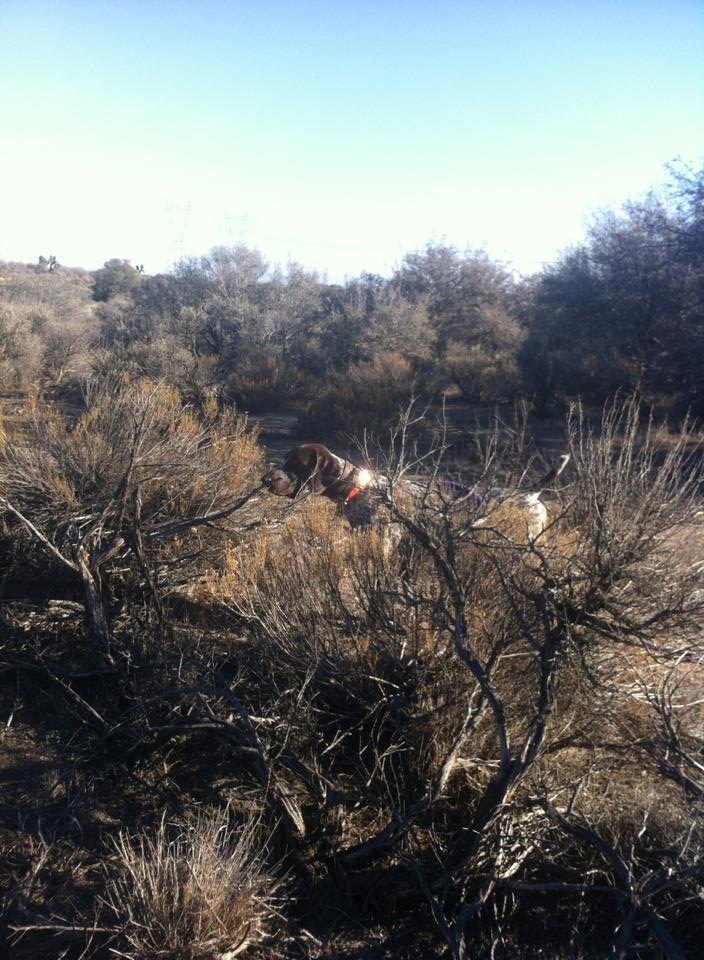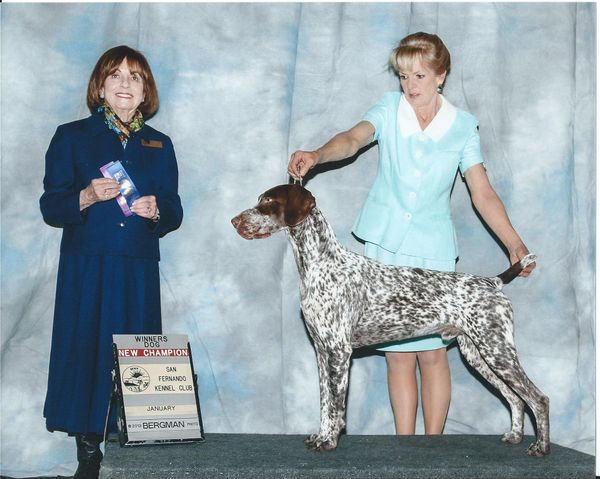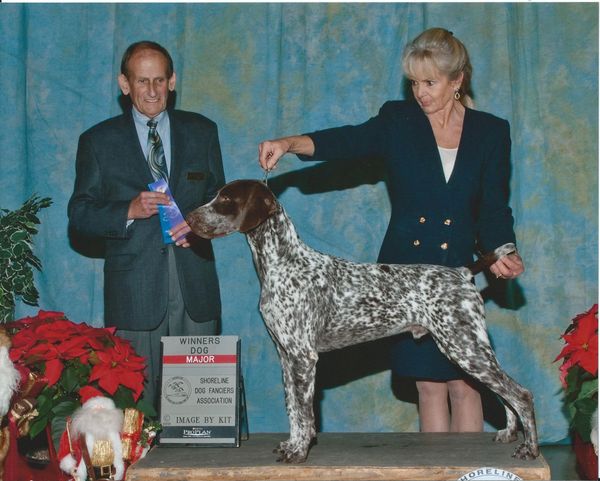 BOS in sweeps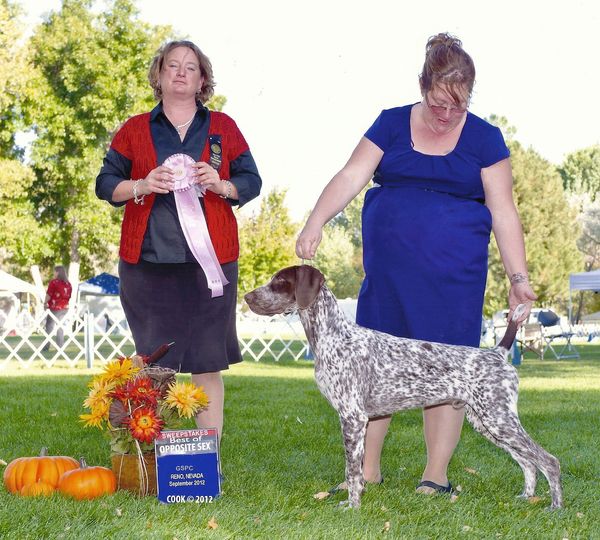 5 point major and AOM over many specials.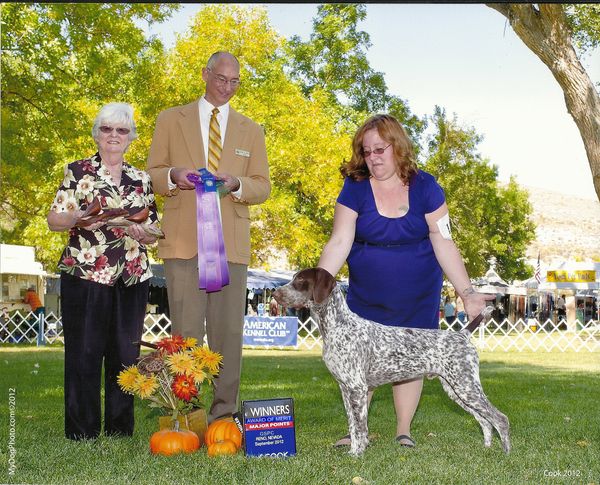 3 point major.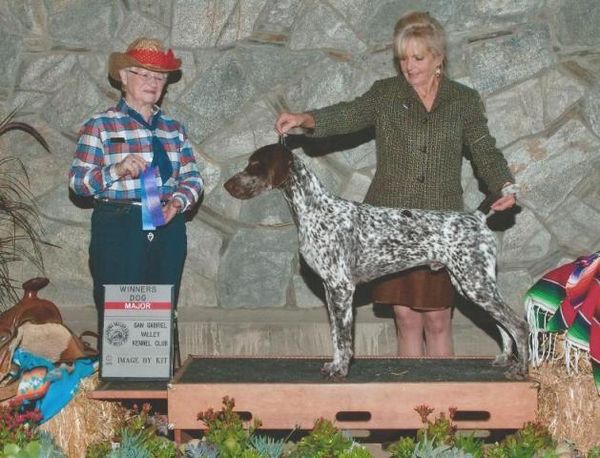 BOW 3 point major at 8 months.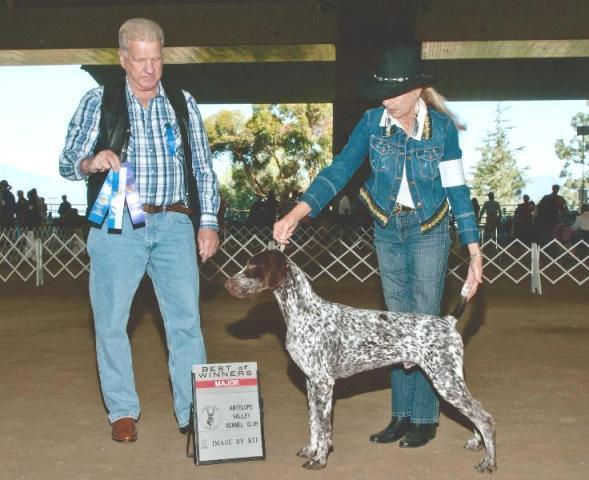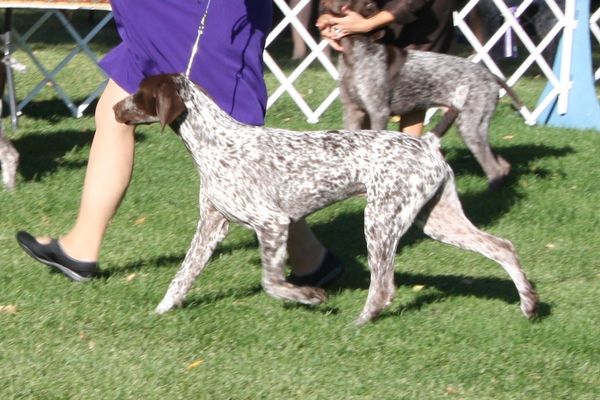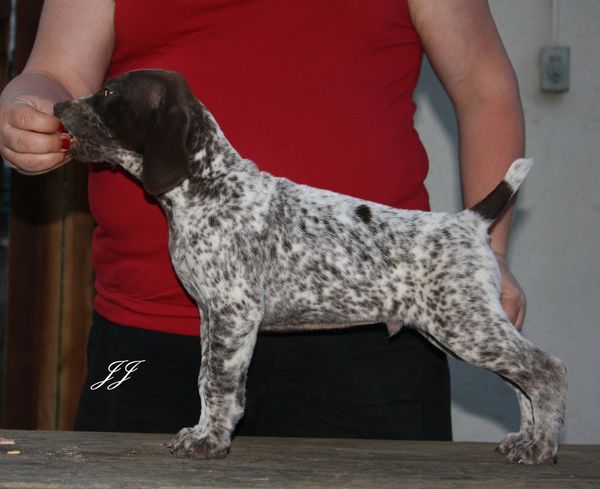 Aus CH Trupoint Fourty Four Magnum

Aus CH Trupoint Simply Sophie

Ch VJK Point Made For Khrispats

CH Imagine's Heir Apparent JH

CH Khrispat's Megan A Point

Khrispats Sahara of Marilee JH

Khrispats Sahara of Marilee JH