Ch. Lahrheim's Force Awakened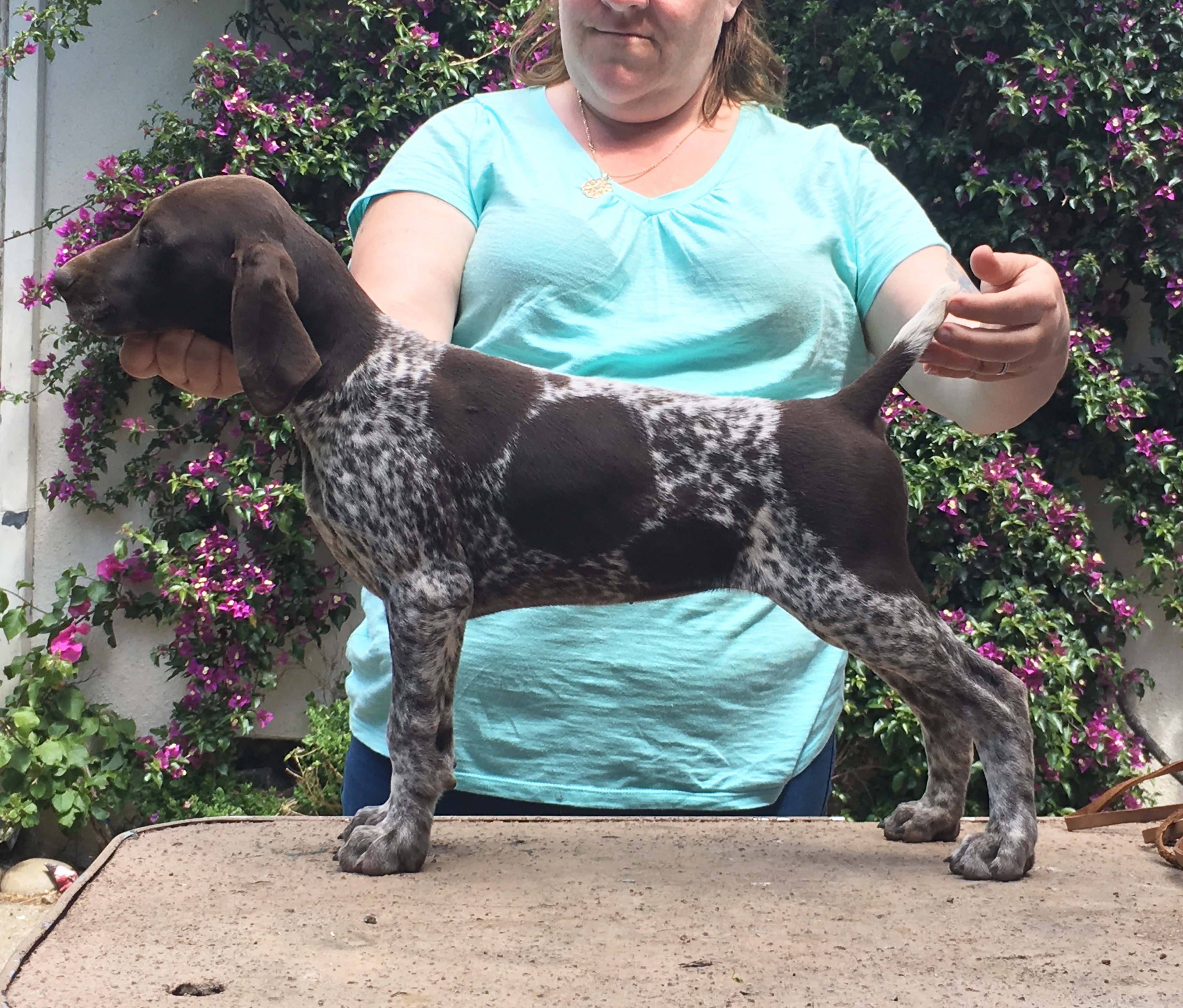 By GCh. Lahrheim's Blythshire Stryke While It's Hot x Lahrheim's G.I.Jane



We were not planning on keeping a pup, but, Rey is so gorgeous I could not let her go to a companion only home. So we are keeping her here until we find a show home.
She is a full sibling to Kori
 
Show news:
Well, Rey started showing and her first show was Gold Country KC in grass Valley, she went reserve to the major the first day under Pat Trotter! AWESOME for a 6 month old.
Then next weekend she goes BOW for her first point and judge Chris Levy who has GSP's told me she would have had Breed if she was more mature. More awesomeness!!

Next week we had the Lake-Drake Cluster, BOW the first and second day for a point, and then on Sunday BOW for 2 points beating Cousin Rook and also Best owner handler over a ranked special. Judge told me she is a VERY promising puppy!

Rey goes reserve to the 5 point major at the GSPC of Reno specialty at 7 months old. 
10/29/16 Rey goes WINNER BITCH for another point. She now has 6. and just 8 months old all from BBE class.

3/23/16 Rey goes reserve to the major!

3/24/16 Rey goes winners bitch from the BBE class for a major! 
4/22/17 Rey goes winners bitch for her second major from the BBE class! Also best of breed over a special and then an Owner handler group 4!
Video of her winning her major. Winners bitch class. https://youtu.be/1Qw8WRYSSuo

owner handler group. https://m.youtube.com/watch?v=0EiPfJnHKAE

4/23/17 Rey gets best bred by and then gets a Bred by group 3!
She only needs 2 singles to finish but hasn't been shown, next shows will be in August.
Rey finished her championship 8/27/2017! All points from BBE class.
Health Clearances:
OFA Hips Excellent 
OFA EYES NORMAL
OFA CARDIAC NORMAL
DM NORMAL
CD NORMAL BY PARENTAGE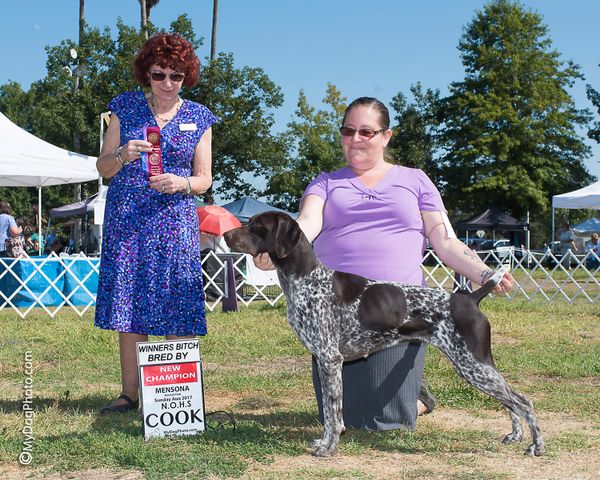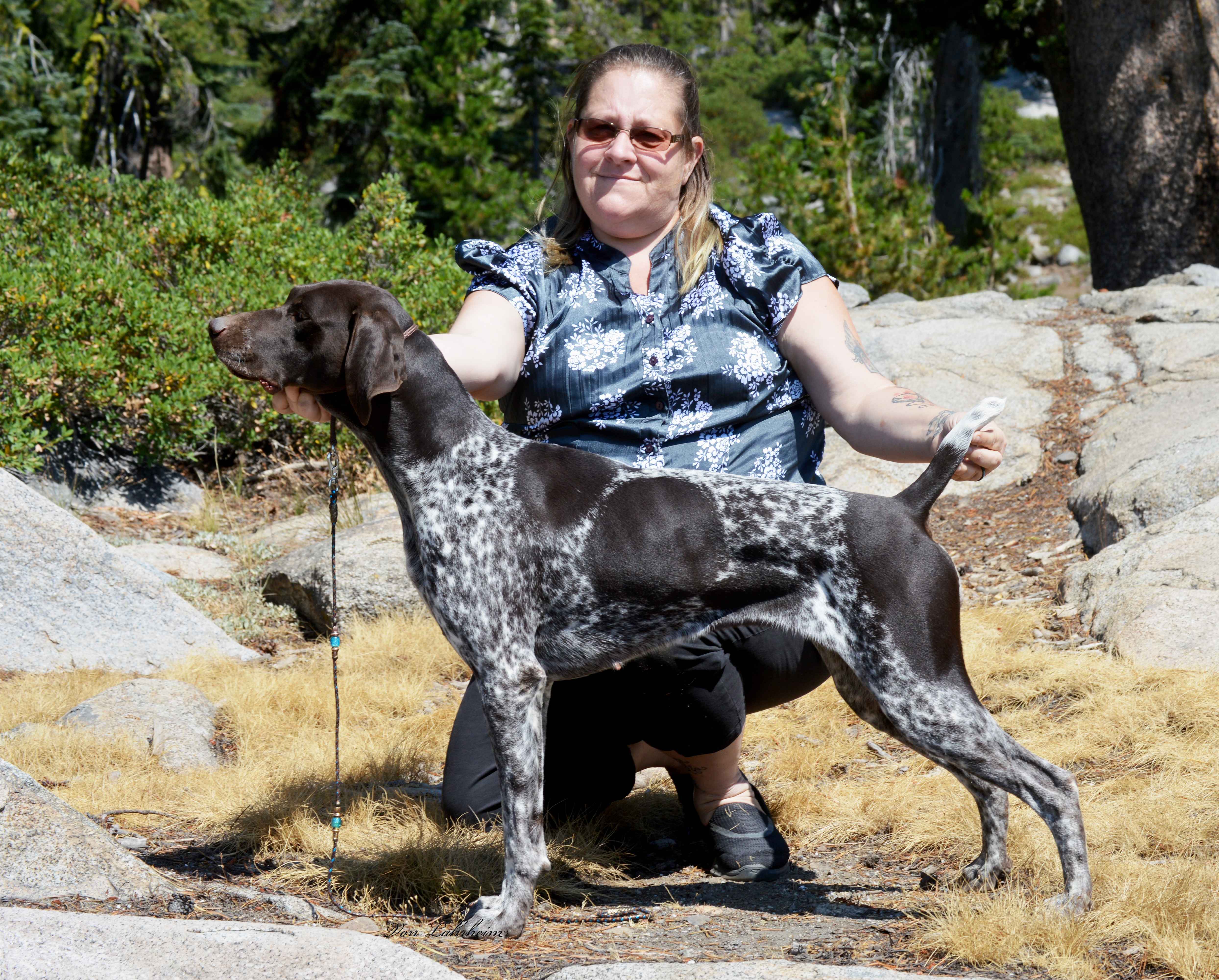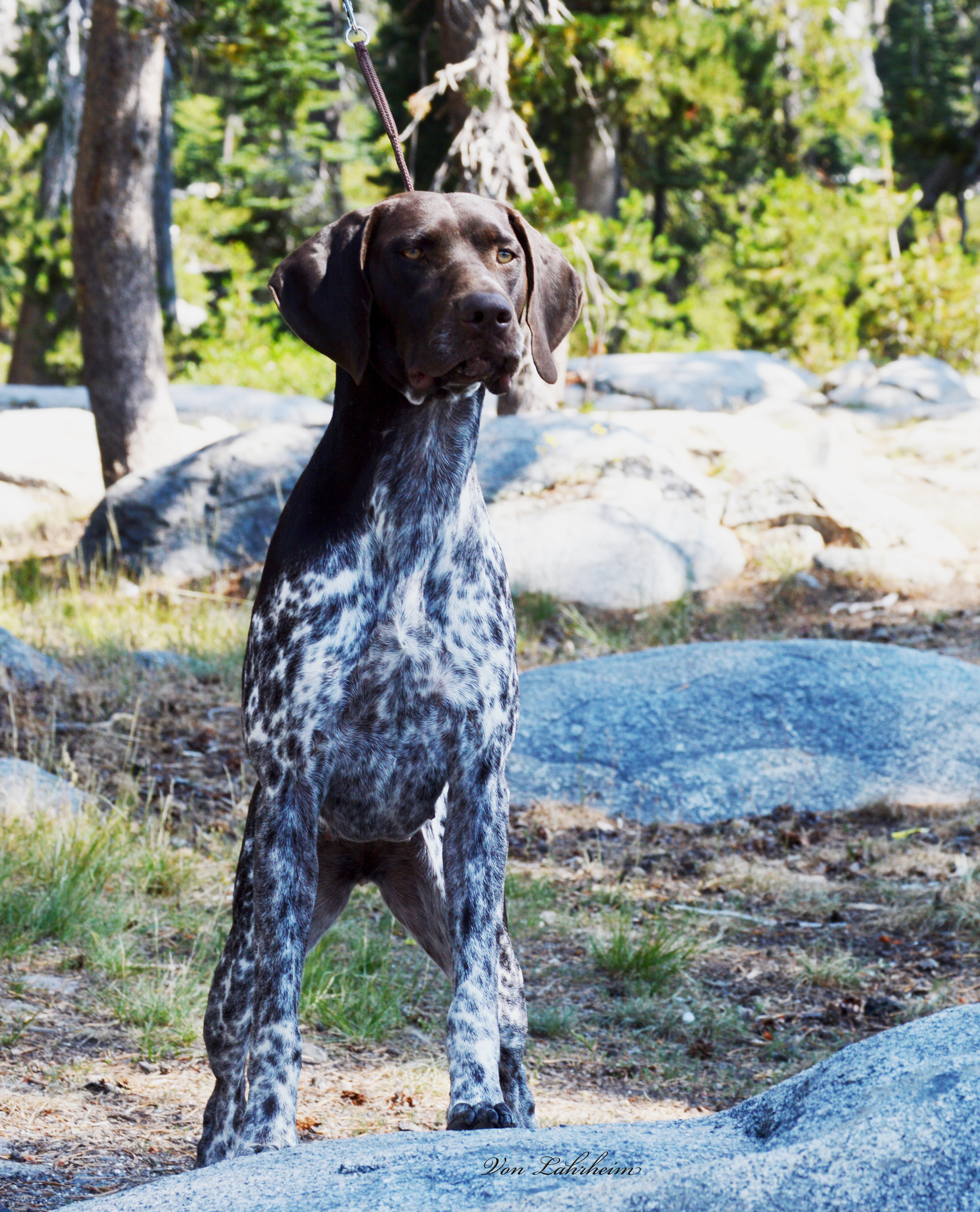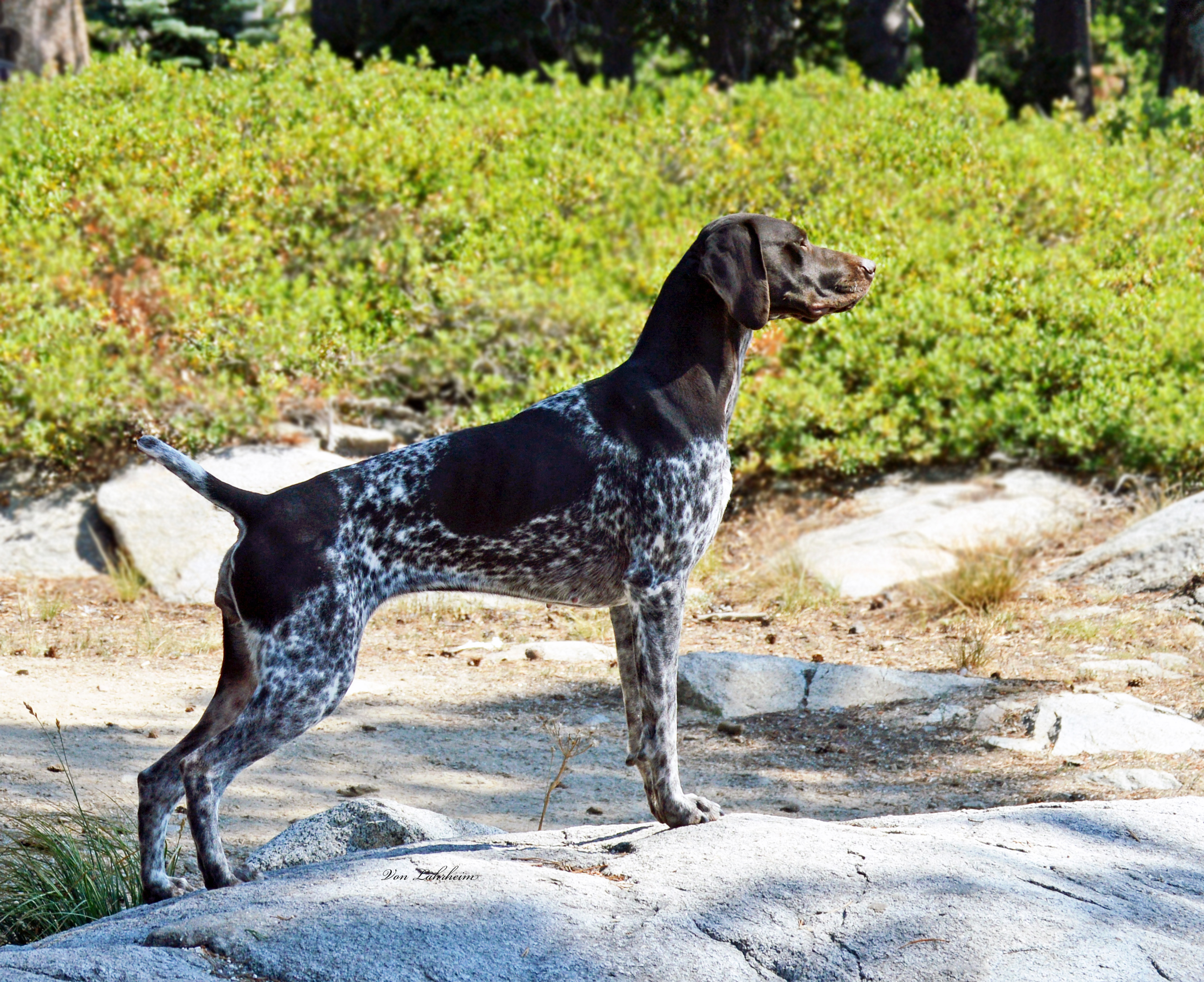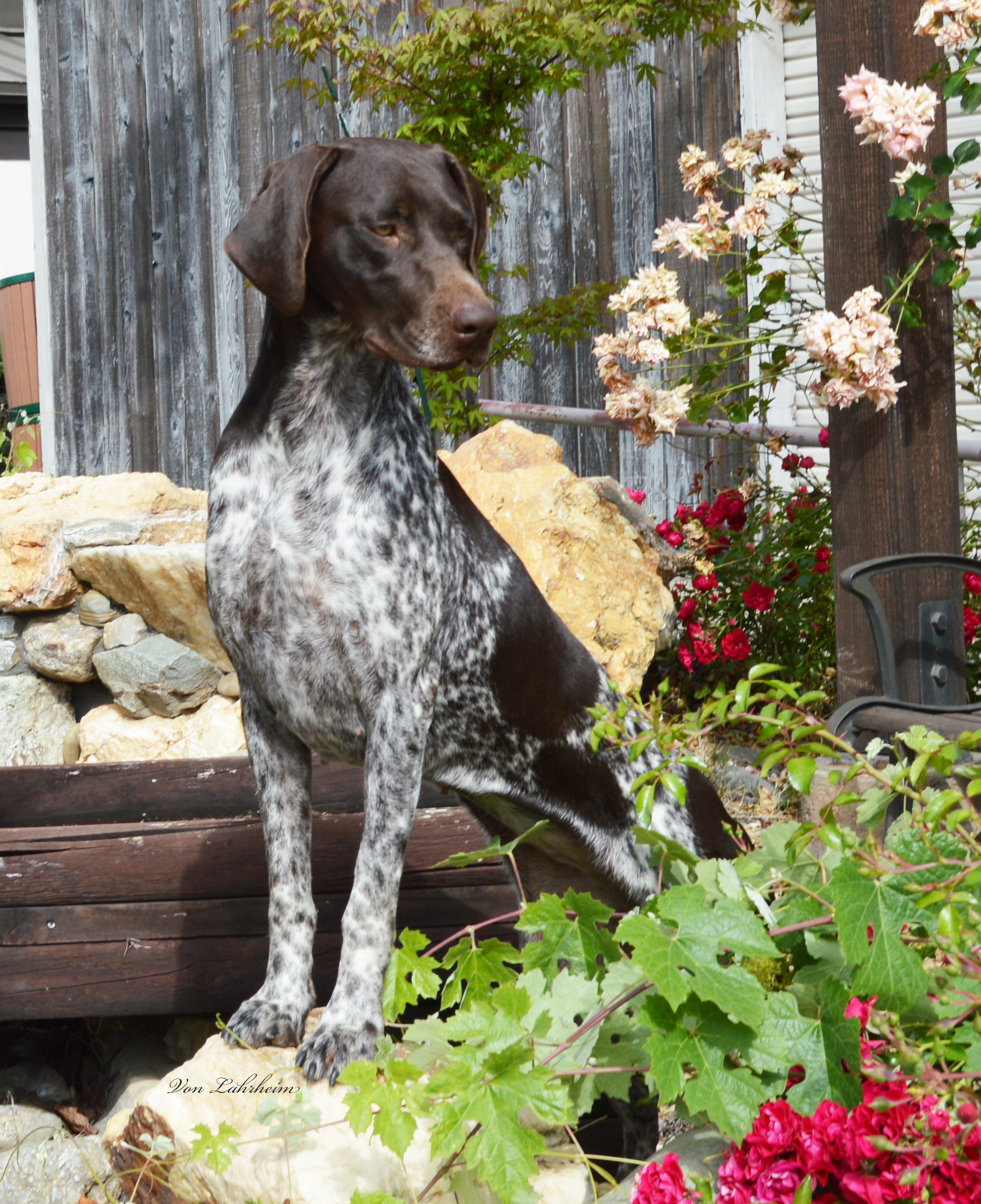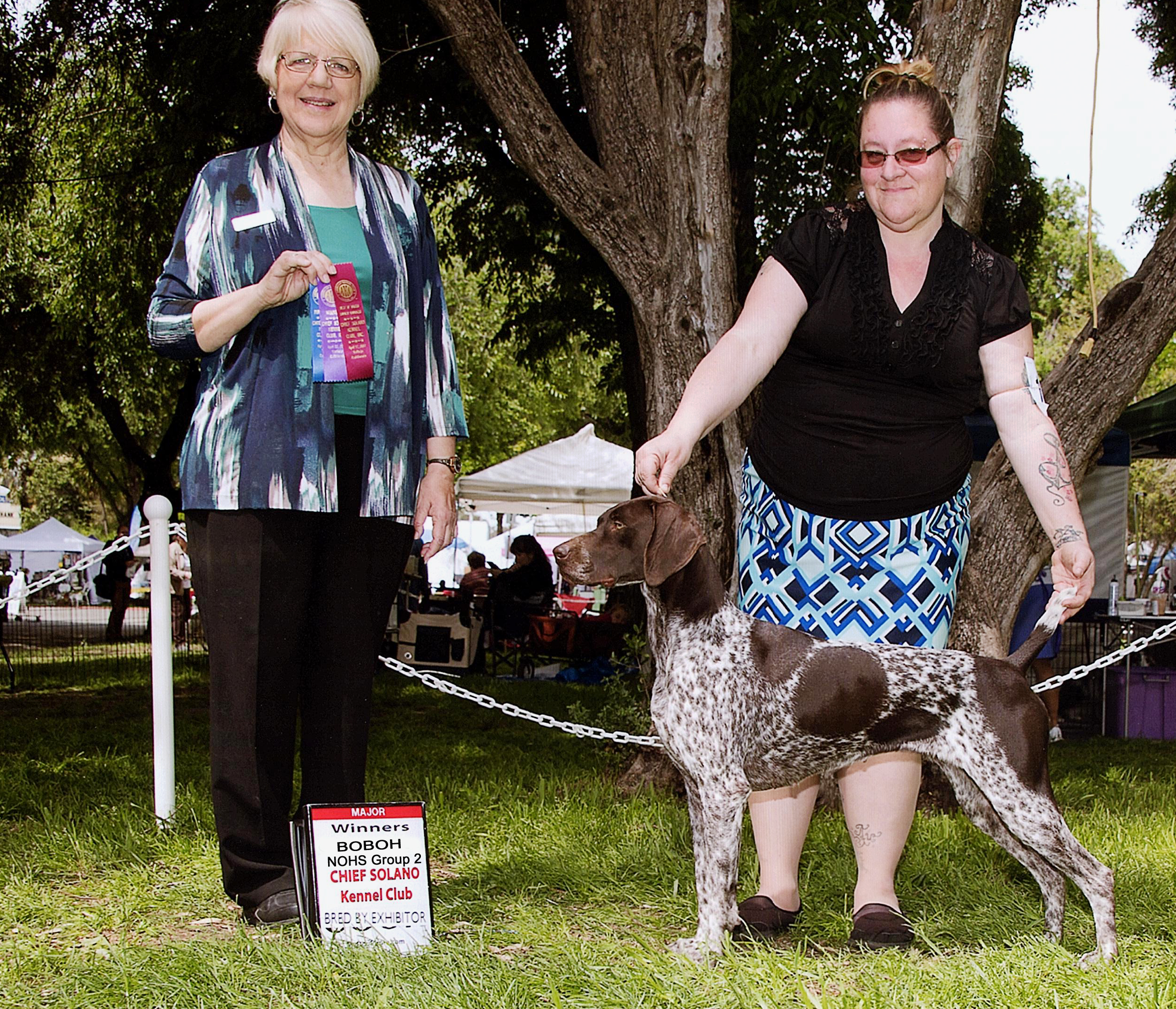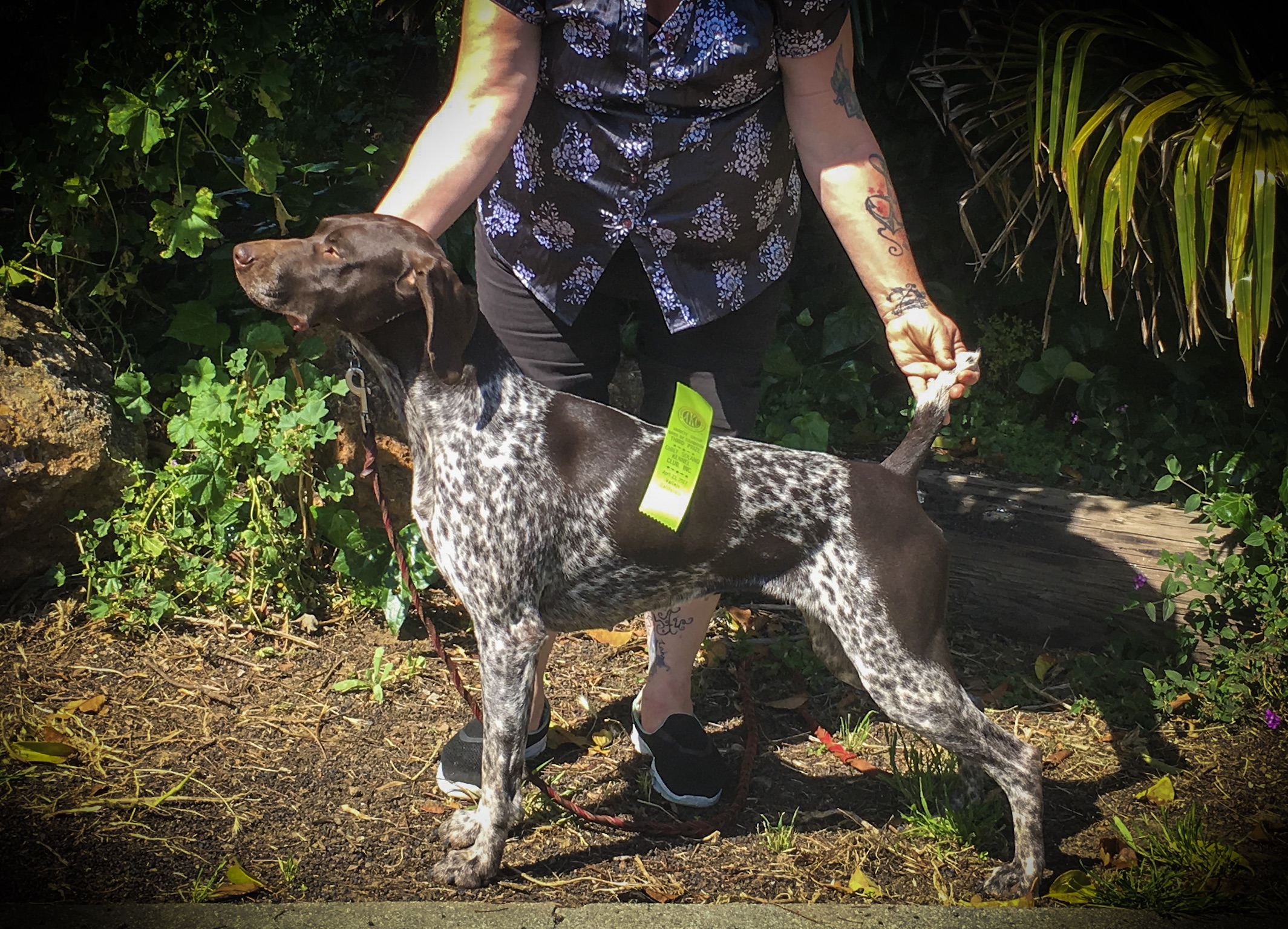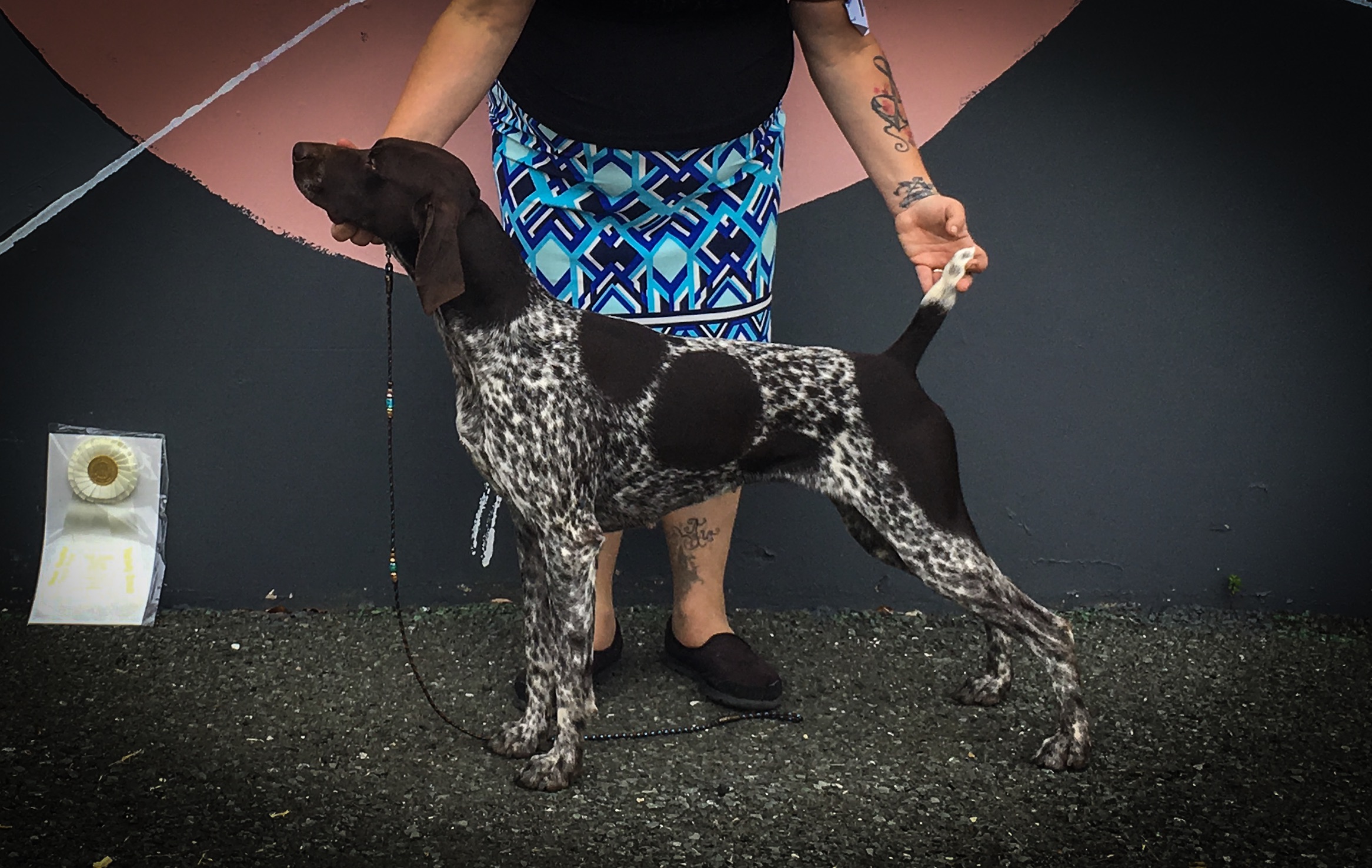 Rey gets BEST OF BREED AND BEST OWNER HANDLER beating Rook,
AND OWNER HANDLER GROUP 2 in a strong sporting group lineup!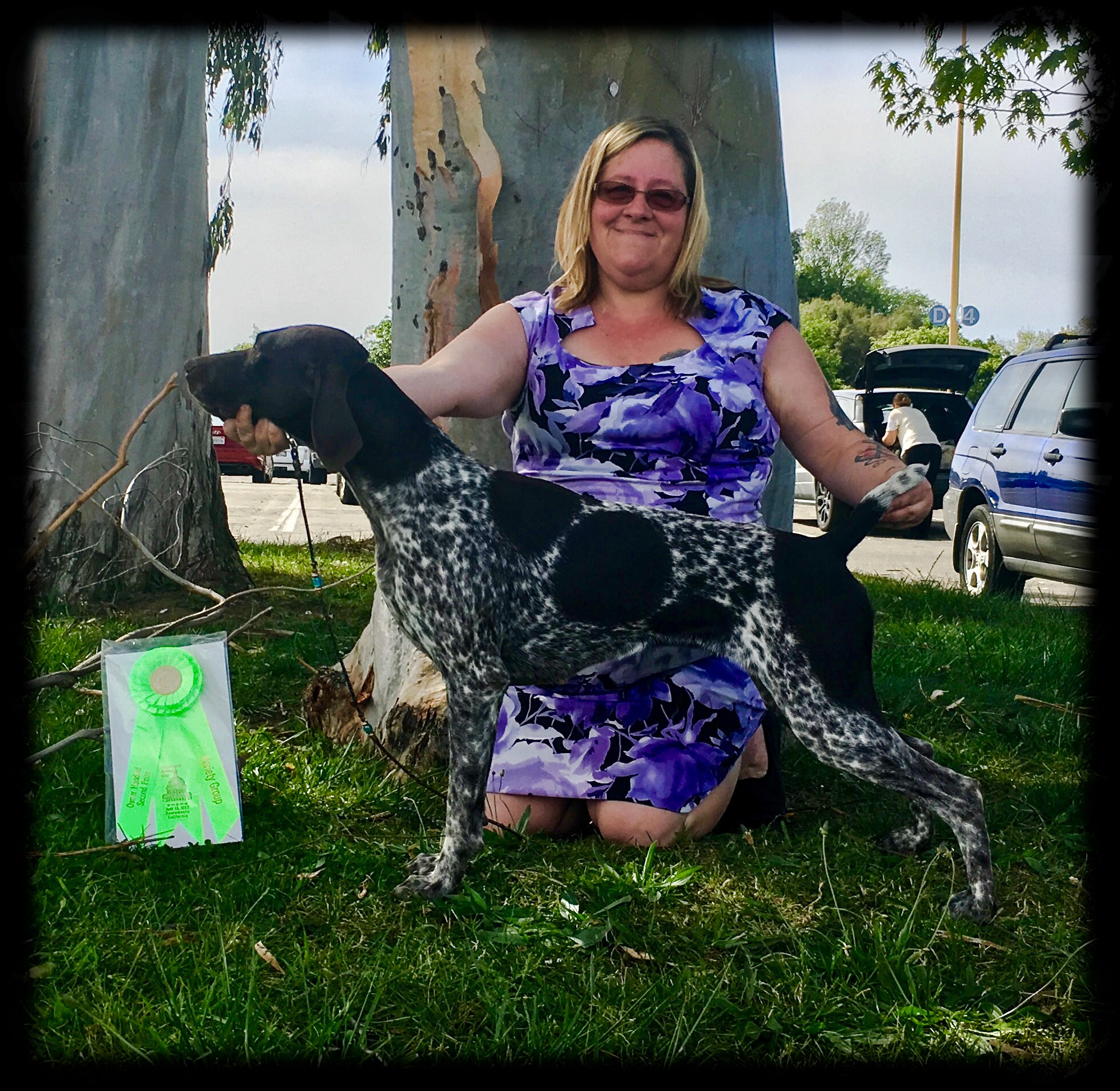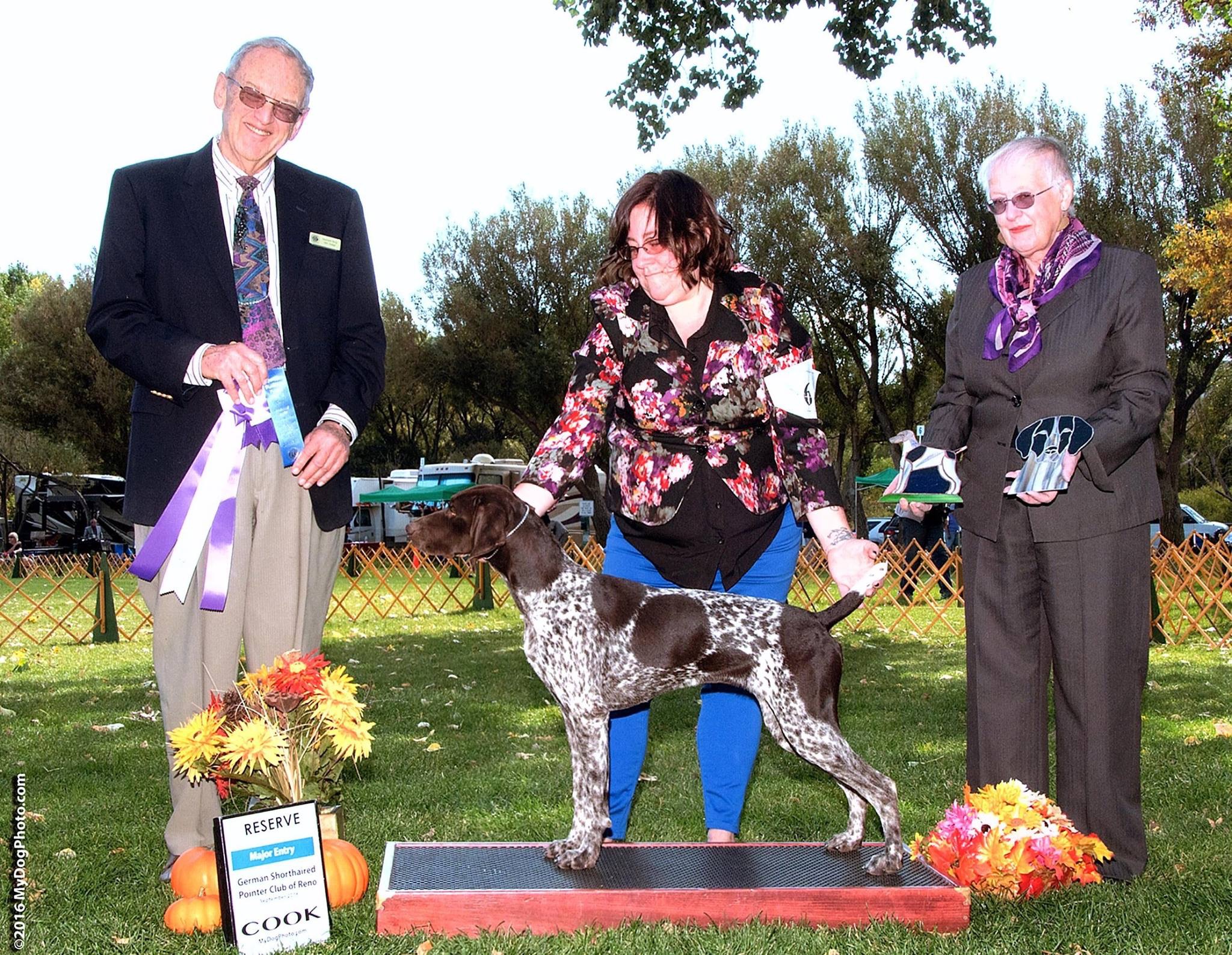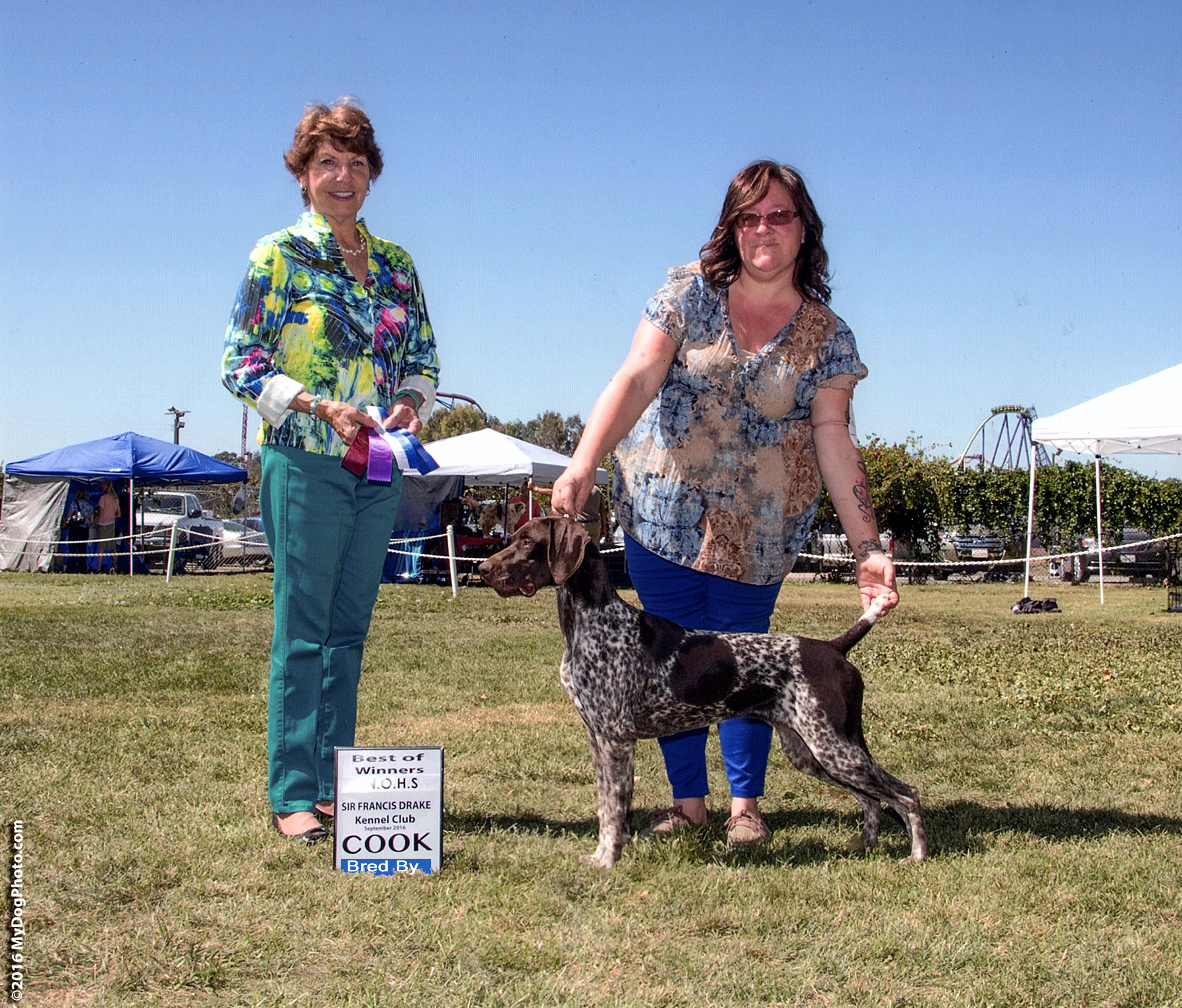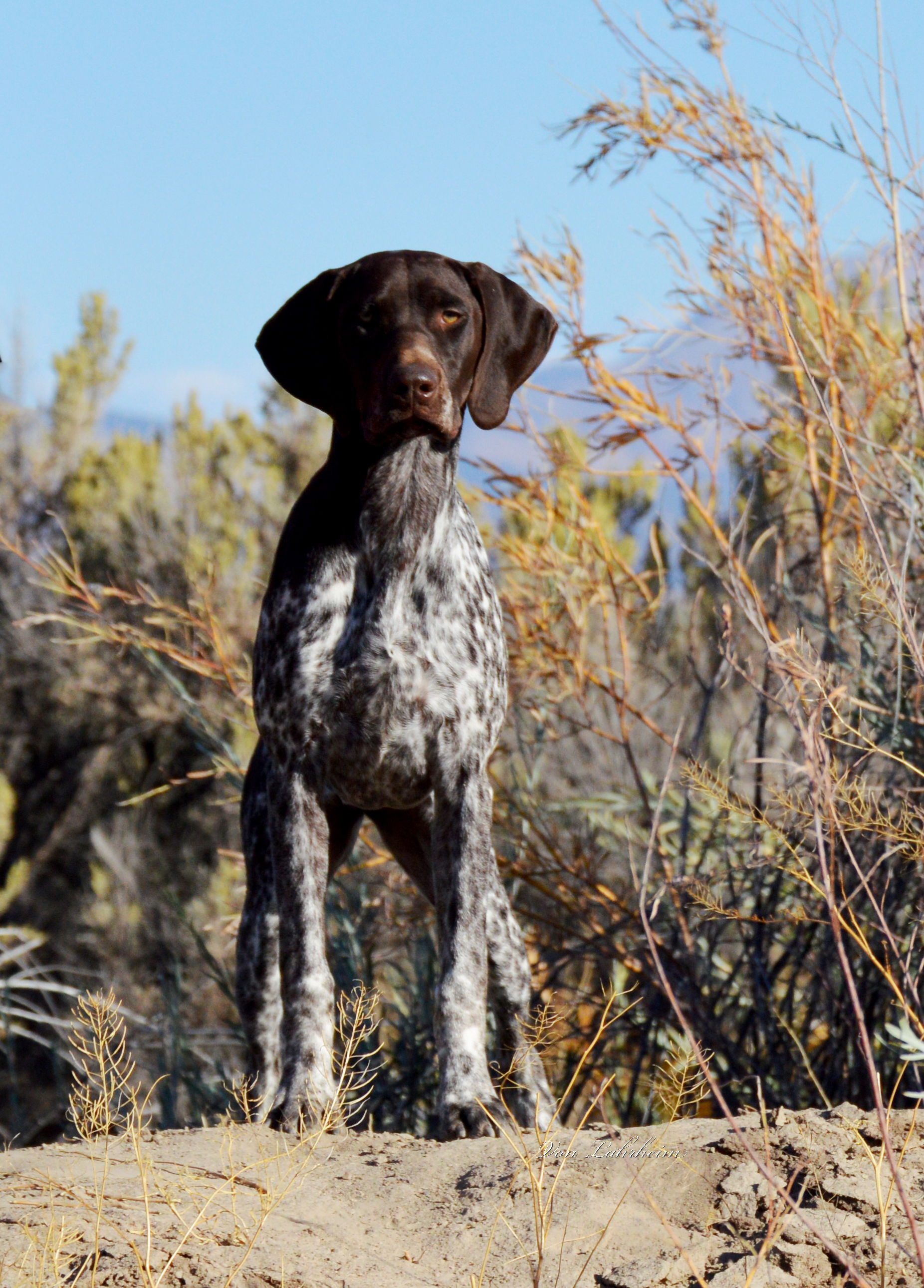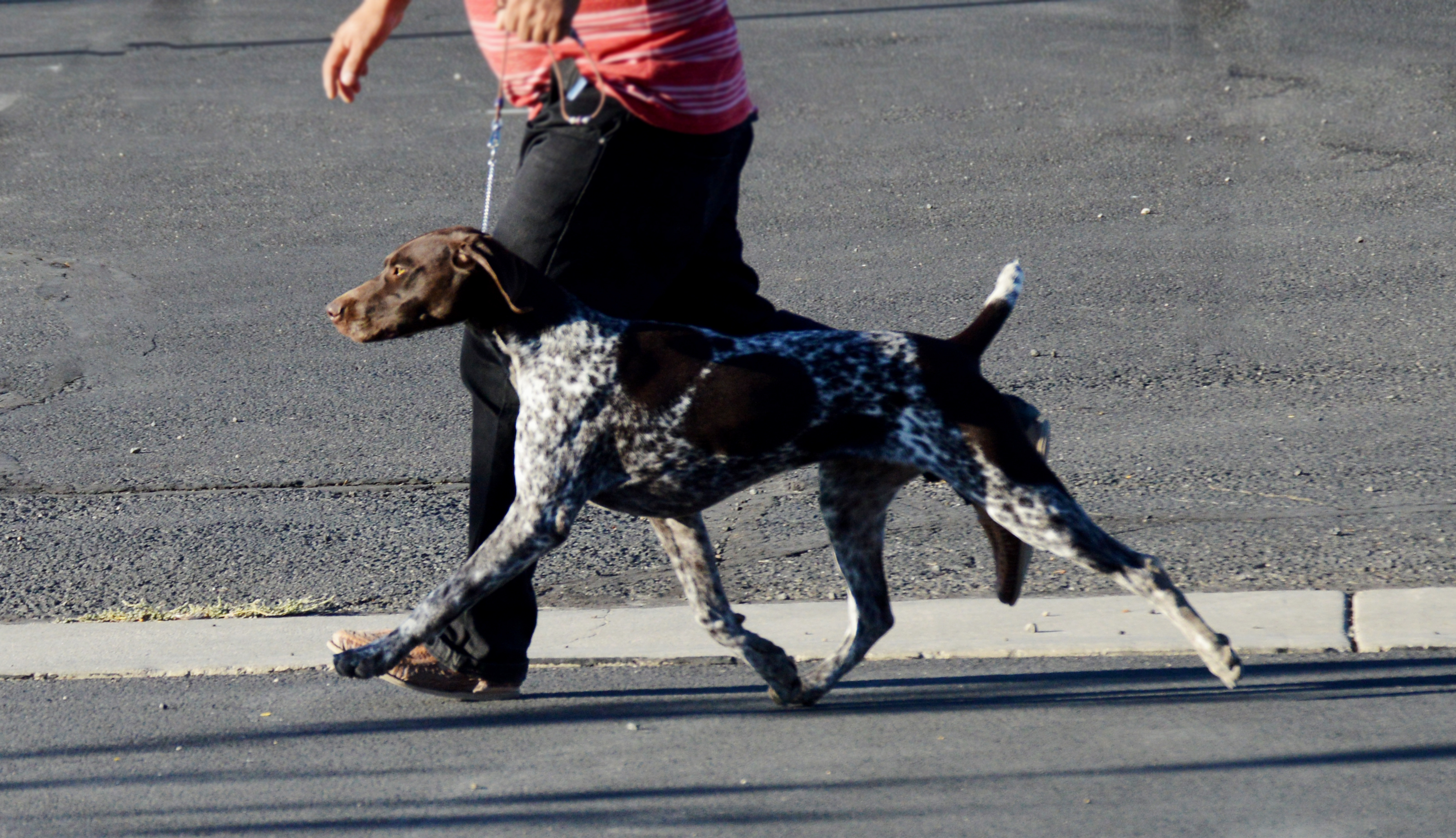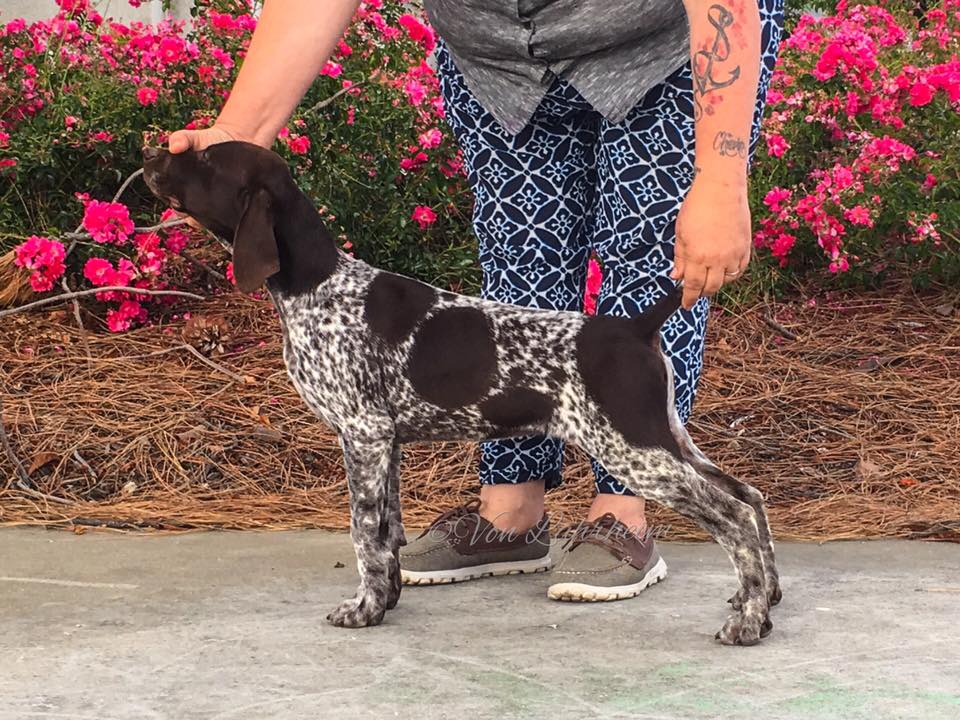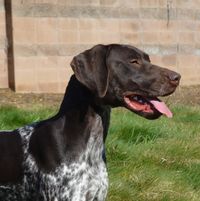 Khrispats Sahara of Marilee JH

Ch.Jimandee's Come Fly With Me

CH Nuthatch BCK Alpha Romeo Spider

Mex/Latin Am/FCI Int/Can CH Nuthatch's Presumed Innocent

Can CH Ersehnen Blythe Spirit

Aus CH Trupoint Fourty Four Magnum

Aus CH Trupoint Simply Sophie

Ch VJK Point Made For Khrispats

CH Imagine's Heir Apparent JH

CH Khrispat's Megan A Point

Khrispats Sahara of Marilee JH